Hadesheim Crater
Hadesheim Crater is the impact crater of War Titan Typhon at the former location of Hadesheim.
Please see Harbinger Event.
Hadesheim Crater NFT
[
edit
]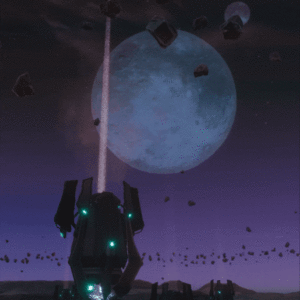 More info about this type of NFTs: Entropia Location NFTs
Description
[
edit
]
An enormous facility established by the robot invaders of Planet Calypso for mass production of experimental humanoid hybrid soldiers.
Entropia Universe is an advanced 3D online virtual environment with a developed planetary system and one universal Real Cash Economy system. Each planet offers a wide variety of exciting entertainment. You can travel between the planets through space and socialize with people from all over the world.