Zychion Citadel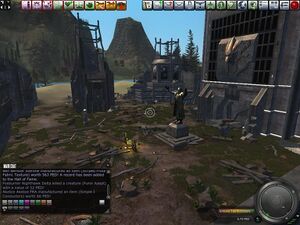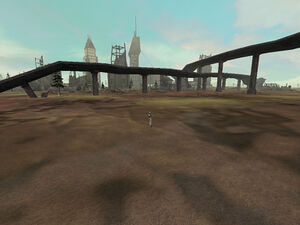 Zychion Citadel is both a city and a monument. One of the first cities on Calypso, Zychion was built by the first colonists and was very heavily damaged and almost completely abandoned during the first robot wars. Extensive ruined fortifications and battlefields can be found all around the perimeter of the city and within the city itself there are many ruined buildings, roads and flyovers. Today Zychion is partially inhabited, with functional bar, shop and teleporter. While some repair is being carried out to facilitate Zychions role as a functional city, much damage has been preserved as a monument to the original colonists and warriors of the first robot wars. Zychion Citadel is part of the noob triangle, which consists of the area within Port Atlantis to Billy's Spaceship Afterworld to Zychion Citadel back to Port Atlantis.
Facilities
[
edit
]
Creatures
[
edit
]
Creatures that can be found near Zychion Citadel
Getting To Zychion Citadel
[
edit
]
Run southeast from Camp Phoenix.
Of Interest
[
edit
]
Extensive ruins
Event area/organiser
Omegaton Statue in the former town center
Unique bar location