Outback Area 46
From EntropiaPlanets Wiki - Entropia Universe Guides Wiki Info
Welcome to

[

edit

]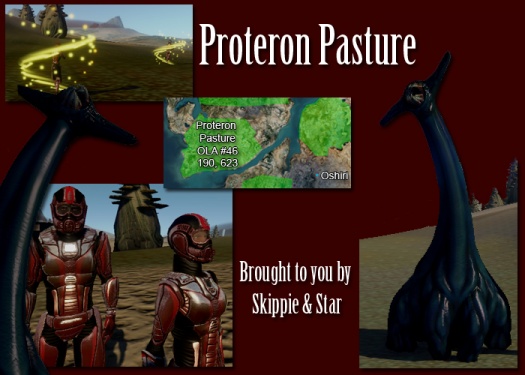 Brought to you by Darth Skippie Boobie & Jenna Star Mercury.
Here you can expect to find a dedicated spawn of low aggro, low tax Proteron Youngs, perfect for hunters and miners alike.
Narc, Niks, Duru, Verperdite, Valurite, Megan, Azz, Gazz, Erdo, Cumb, Zinc, Belk, Garcen, Mag, Root, Melchi, Azur, Solis, Devil's, Binary, Lumis, Lyta, Typo

Contact Skippie or Mercury via forum about this land.
GENERAL INFORMATION
[
edit
]
Location
Planet
Calypso
Continent
Amethera
Closest TP
Oshiri Hearts (21750, 61344)
Land Area Marker
18997, 62248

| | |
| --- | --- |
| Hunting Tax | 1.99% |
| Mining Tax | 3.99% |
LAND AREA DNA
[
edit
]
| Slot | Name | Numbers | Maturity |
| --- | --- | --- | --- |
| slot 1‎ | Proteron‎ | 10 | 0 |
| slot 2‎ | -‎ | - | - |
| slot 3‎ | -‎ | - | - |
| slot 4‎ | -‎ | - | - |
| slot 5‎ | -‎ | - | - |
| slot 6‎ | -‎ | - | - |
LAND AREA NATURAL SPAWN
[
edit
]
| | Creature | Density | Maturity | Longitude | Latitude |
| --- | --- | --- | --- | --- | --- |
| 1‎ | -‎ | - | - | - | - |
| 2‎ | -‎ | - | - | - | - |
LAND AREA RESOURCES
[
edit
]
LAND AREA PROPERTIES
[
edit
]
| | Property | Type | Longitude | Latitude |
| --- | --- | --- | --- | --- |
| 1‎ | Shed‎ | Estate | 18969 | 62279 |
| 2‎ | Fertilizer Terminal‎ | Terminal | 19015 | 62288 |
| 3‎ | Revive Terminal‎ | Terminal | 19015 | 62286 |
| 4‎ | Land Area Marker‎ | - | 21750 | 61344 |
| 5‎ | Shop Keeper‎ | - | 18987 | 62285 |
| 6‎ | Shop keeper‎ | - | 18986 | 62274 |
Z-Games (October 2010)
Motor On, Proteron! (October 2010)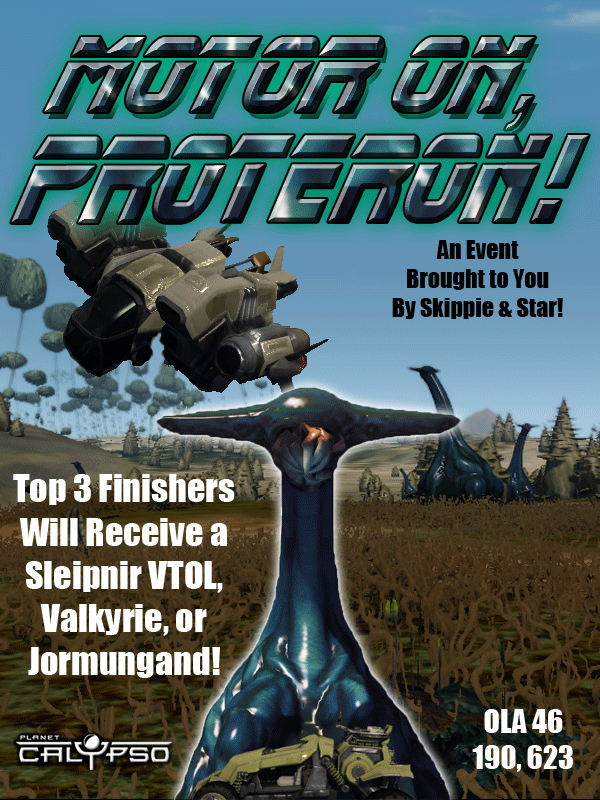 References and Links
[
edit
]