Halloween Mayhem 2013

Start Date::07 November 2013 00:00:00 - 24 November 2013 23:59:59 (all times UTC/EUT)
---
Halloween Mayhem 2013 is a hunting event on Planet Calypso in Entropia Universe.
Official Announcement
[
edit
]
The Planet Calypso team wishes you a Happy Halloween!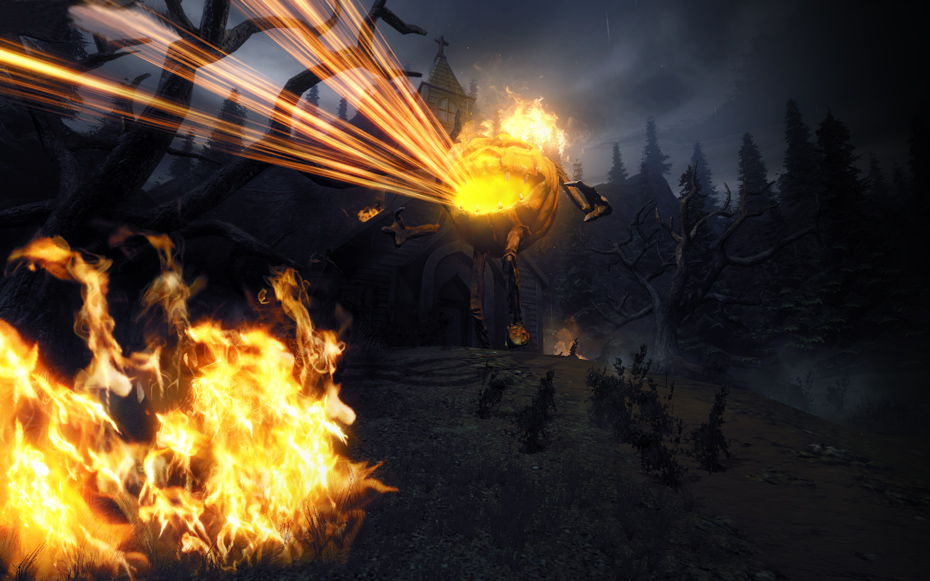 The upcoming partner release scheduled for next Tuesday brings with it a fun and exciting Halloween Mayhem event in a newly designed Halloween instance.
Full details about the event can be found at the following URL: Halloween Mayhem
From that website:

Halloween Mayhem 2013!
Get ready for the most terrifying event in Planet Calypso history!
Fight your way through hordes of undead as you compete for the prizes in this year's Halloween event, featuring...
A spooky haunted graveyard instance
Two creepy new creatures and two new bosses
Special loot, including Halloween Candy, a consumable booster item ... and lots of great prizes!
In this Mayhem style event, similar to the Feffox Mayhem event, you will hunt in a solo instance and score points by looting and handing in Halloween pumpkins. The Halloween pumpkins have been distributed in relation to creature difficulty, so that hunters in all five instance levels have a fair chance at scoring points in the event.
The Halloween Mayhem event starts on Thursday November 7th, 00:00:00 UTC and ends on Sunday November 17th, 23:59:59 UTC.
Are you ready for Halloween Mayhem?
Where do I Enter?
[
edit
]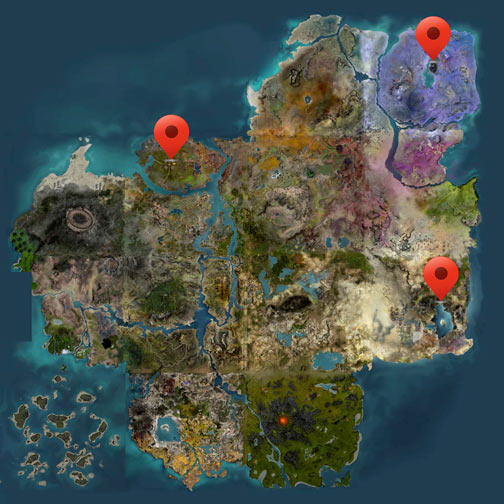 The Mayhem Entrances are located in three locations; Fort Ithaca, Fort Zeus and Nymphtown. The map and screenshot on this page should make it is easy to locate. There are five instance entrances for various skill levels, ranging from 1 to 5. Choose the entrance that suits your current level for fighting mobs of the following levels:
Entrance Level 1;
Entrance Level 2;
Entrance Level 3
Entrance Level 4
Entrance Level 5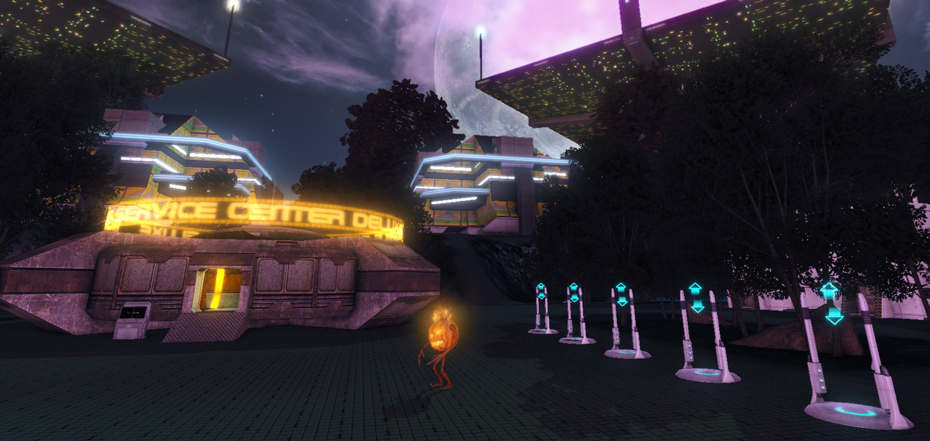 Point Reward System
[
edit
]
The following point reward system has been offered for those assisting in the retrieval of Halloween Pumpkins:
Rotten Halloween Pumpkin (1 point)
Sickly Halloween Pumpkin (5 points)
Damaged Halloween Pumpkin (10 points)
Healthy Halloween Pumpkin (20 points)
Mature Halloween Pumpkin (50 points)
Fully Developed Halloween Pumpkin (100 points)
Twin Halloween Pumpkin (500 points)
Mutated Halloween Pumpkin (1000 points)
Mission NPCs
[
edit
]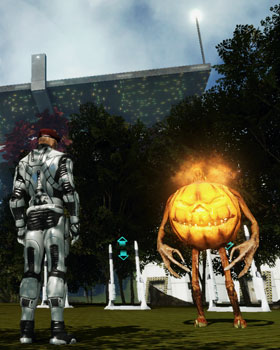 Mission NPCs have been placed in the following locations:
Recovered Halloween Pumpkin should be submitted to the one of these Mission NPCs

***VERY IMPORTANT***
Be sure to turn in any recovered Halloween Pumpkins to one of the mission NPC before the event ends! Any Halloween Pumpkins remaining after the event end time will not be included in your final event score.
Event Prizes
[
edit
]
1st Place - Modified Hedoc Mayhem
2nd Place - Improved Hedoc Mayhem
3rd Place - DOA Slugstorm
4th Place - Omegaton M83 Predator
5th Place - Emik Enigma L4
6th Place - CalyTrek CR Spirit Mk.I
7th Place - Genesis ArcSpark
8th Place - Adjusted Hedoc Mayhem
9th Place - Omegaton Igni L1000
10th Place - 10 x Calypso Land Deeds
11th Place - EWE LC-100 Frontier
12th Place - Isis Project Zero-Three
13th Place - Castorian Xeno-Dagger Scratcher
14th Place - Kilic Rex
15th Place - 5 x Calypso Land Deeds
25th Place - 1 Calypso Land Deeds
50th Place - 1 Calypso Land Deeds
100th Place - 1 Calypso Land Deeds

Rules & Notes
[
edit
]
Each participant is limited to a maximum of 40 hours in the Halloween event instances. This 40 hour limit applies to combined time in any of the Halloween instances, not each individual instance level. Event participants must keep track of their time spent in the event instances, since the current instance system unfortunately does not track time spent across multiple login/instance sessions. Note that the 60 minute timer that appears once you enter one of the Halloween Mayhem instances is not an official event time tracking feature.
This event is intended for solo hunters. Any attempt at abusing team mechanics or any other Entropia Universe systems or features in order to gain an unfair advantage over other participants will be grounds for disqualification from the event, forfeiture of any prizes, and possible sanctions imposed on one's Entropia Universe account.
Do not abandon the mission! If you abandon the mission for any reason, either intentionally or accidentally, all points earned up to that point will be lost forever. Support cannot and will not restore points for abandoned missions, regardless of the situation.
Happy Hunting!

Happy hunting and Happy Halloween!
The Planet Calypso Dev Team
Creatures
[
edit
]
The Big Pumpkin
[
edit
]
The Big Pumpkin a regular boss mob spawning once in each instance run between ~35:00 and 30:00 minutes left. ...
Count Vamp of Boorum
[
edit
]
Count Vamp of Boorum is a rare boss mob. You can spawn once it by putting "Essence of Evil" in an evil box located in the Mayhem instances. Essence of Evil is rare loot dropping from the Halloween creature in the instances.
...
Winners
[
edit
]
...
Links, references, contributors, categories
[
edit
]