Next Island
This page contains rather pre-launch info, post-launch info will appear on Portal:Next Island
---

Number of Entropians who consider Next Island their home: 9
Statistics refreshed as of 08 12 2011, total number of refreshs: 11
Latest News and Discussions
[
edit
]
New Next Island release date announced on the website: 10 Dec 2010!

Next Island Release schedule as published by David Post in his message to the community:
We will open our Beta on Dec 7-8 so you all can play - it will not be publicized.
We will have our trade launch - to the media at the Consumer Electronics Show in Las Vegas on January 5th. This was the decision I made because we will have TV coverage then.
We will announce and allow the media entry on Jan 5th at the Digital Experience Show at CES.
We will have our consumer launch around the 3rd week of January 2011 with events in New York City and Los Angeles (maybe other places as well).
Next Island LLC
[
edit
]
The company owning Next Island is Next Island LLC. The company is currently run by David Post, acting as CEO [1], Katlean de Monchy, who will be the official spokesperson, Erik Reynolds handling marketing and developing an iPhone application and Jon Jacobs as Studio Chief.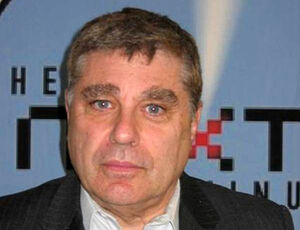 David Post has been involved in multimedia companies before (most noticeably Page America and Cellular Systems), where he managed to make financial funders gain nice profits on their investments. He is also involved as an executive producer in a company called Nextpert News Network, which keeps track of trends in media and showbiz, and which he runs with his wife, Katlean de Monchy. Katlean de Monchy is a trend and fashion expert, who runs the earlier mentioned Nextpert site. She has often been featured on US television, both local as well as national, and used to run a column in a local New Hampton newspaper. Erik Lee Reynolds is a PR and media consultant [2]. He has previously worked with BigPoint [3] and Glyde [4] Jon NEVERDIE Jacobs runs the game production studio of Next Island, NEVERDIE Studio.
FaceBook group for Next Island

Production

[

edit

]
Next Island is being developed by NEVERDIE Studios for the planet partner Next Island LLC. "Next Island will officially launch in May 2009." [5] The domain nextisland.com was registered on the 9th December 2007. [6] "Next Island has been in production since August 2008." [7] The official press release announcing Next Island was published on the 16th September 2008. [8] Furthermore, Next Island was announced at Carolines comedy club in New York City on the 22th September 2008. In September 2008 a statement on the official website www.nextisland.com claimed "Next Island's revolutionary virtual world will launch later this year."[9] On the 14th May 2009 Next Island creator and chairman David Post asked for numbers of users of virtual worlds on a public forum [10] The planned release was postponed several times considering corresponding statements on several websites. [5] Next Island private Beta started in December 2009. [11] Open Beta was announced to start in January 2010 together with a call for sign-ups and the promise of free gifts. [12] Another (outdated?) Next Island website mentions gifts in the form of a "Free Starter Kit" containing a Next Island Hunting weapon, EGGOO launcher, time travel crystal, golf club, beach outfit and towel. [13]
Gameplay
[
edit
]
Considering the activities listed on the Next Island website [14], the list of professions Next Island Interim COO Cindy Cook posted [15] and the statements regarding the borders of development ("we cannot code") by Jon Jacobs, head of the developer NEVERDIE Studios [7] suggest that the gameplay will not really differ from what is already known on Planet Calypso.
Next Island Geography
[
edit
]
"Next Island will introduce three different game worlds respectively game ages as they can be accessed by time travel. Those are the paradisiac islands Tutoro Te and Kupu Wahi, the amazon world 400 BC and the ice age."
Tutoro Te
[
edit
]
"Established and developed by the T.A.F.R.A.C. colonization program, Tutoro Te is the central hub for commerce, travel and social interaction. With endless beaches, peaceful lagoons, breathtaking waterfalls and lush jungles, the city has quickly become the premium resort destination for entrepreneurs, vacationers and colonial elites."
Kupu Wahi
[
edit
]
"With more sights, shopping, hunting and exploration than you can shake a stick at, there is no place quite like Kupu Wahi. Also home to the second edition of Club NEVERDIE."
Ancient Greece
[
edit
]
Main page: Ancient Greece
* New

Next Island Ancient Greece




You know of other videos that should be on the wiki? Please leave a note in this tread: Videos to wikify!
"Words like majestic, beautiful and enchanted only begin to do justice decribing the lush environment of Wao. Nickhamed "The Enchanted Forest" Wao is the epicenter of magical phenomena within the universe and has become the highest attraction for tourists and explorers who travel great distances just to gaze their eyes on the wonders and beuties this heavenly environment offers."
"Looking to getaway from the masses? Look no further. Koraha is one of the largest and most secluded deserts in the universe. Ideal for the thrill seekers and experienced explorers, this hidden getaway is the perfect destination for long mining trips and big game hunting."
"The NG volcanoes are as magnificent in beauty as they are in raw power. NG has quickly become a hotspot for tourist and hunters that travel to this geological wonder just to catch a glimpse of the last naturally occuring volcano in the universe."
Next Island Creatures
[
edit
]
Next Island Origins
[
edit
]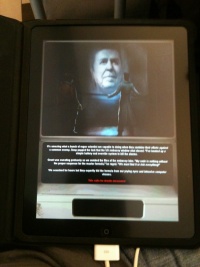 Next Island Origins is an iPhone/iPad game in Branching-path gamebook style. It's a prequel to Next Island set in the 1980s Cold War era: "Origins tells the story that led to the discovery of a futuristic parallel dimension – Next Island. Also, players will discover through imagery and a cold war sci-fi narrative why the island was founded, and how the doorway to the futuristic land that is known as the Next Island virtual world was opened." said Erik Reynolds, PR Consultant for Next Island in an interview with EntropiaTimes.[16]

Further info on the Next Island Origins wiki page.
Next Island Storyline
[
edit
]
The story below is an older version of the Next Island history. It was released years ago, and thus in the meantime the original story imagined by David Post might have replaced this version, as the storyline below does not match the story told by the Next Island: Origins game.
Discovery!
With the initial discovery by space voyagers of the magical world of Calypso in Entropia Universe, the frontiers of interstellar exploration expanded rapidly. Millions of adventurers, empowered by astonishing technological developments from extraterrestrial sources, set out to quest for a better world, consequently redefining our human destiny and our place in the universe.

On a landmark day of this cosmic exodus, sixteen explorers from Calypso located a previously unclassified planet with no designation in the starfield planetary registry – a new world! Navigational scans from the space cruiser of the surrounding spacetime continuum could locate no familiar coordinates. All communication channels on the ship had gone blank and emergency broadcasts went unanswered. A review of the cruiser's deep space log revealed that the last recognizable sounding had identified the planet Neihrous, after which a gravitational anomaly had seized the vessel, nearly ripping it asunder before delivering the voyagers to this undiscovered planet.

Only later would technicians realize that the spaceship had inadvertently entered an unmapped hyperspatial corridor – a 'wormhole' – that had conveyed the cruiser from the mapped region of spacetime near Calypso across immeasurable distances to an alternate universe. But at the time, the space travelers had no idea that they had discovered a passageway to a parallel reality. All they knew was that they had lost control of their battered ship and had fallen into the gravitational well of a mysterious planet that bore an eerie resemblance to the world of their ultimate origins – Earth.

Topological laser-graphing surveys revealed continental formations identical to humankind's ancestral planet. Even this new world's lone moon displayed traits of mass, composition, orbital inclination and velocity equivalent to Earth's lunar companion. But there was no time for further research. The damaged ship had spiraled into orbital decay, and – with the cruiser's attitudinal thrusters incapacitated – the voyagers had no choice but to position the vehicle for a controlled atmospheric entry.Their descent brought them in over an ocean that mapped precisely to the South Pacific, and they directed their emergency landing among the numerous atolls and islands of what, on Earth, would have been Micronesia. The aquatic impact flooded the impaired ship's fusion drive ventricles, and the crew barely ejected before the mangled space cruiser sunk into the abyssal depths.




Swimming for shore through a blue green lagoon, the explorers defied sharks and reef snakes to arrive under majestic palm trees on a white sand beach of such tropical beauty that they immediately dubbed the island Elysium after the mythic paradise of true bliss. But what hope did the survivors have of sharing their unbelievable discovery?

Only one communicator had come through the brutal entry intact, and its transmitter generated but a faint distress call. Attempts to hail Calypso managed to broadcast a mayday message yet received no reply. Would Calypso detect their emergency signal and, if so, would anyone be able to trace them to this remote and chartless corner of the universe?

To everyone's astonishment, however, a transmission from Earth crackled from the communicator! The fact that the adventurers' mayday had evoked no apparent response from Calypso yet managed to connect with Earth so many more light years distant provided the final clue for the ship's science officer. The spaceship had crossed over into a parallel universe. The eleven-dimensional hyperspace geometry of the wormhole that had transported them to this alternate Earth was also reflecting their communicator signal back to the Earth of their origin!

Availing themselves of this extraordinary link with humankind's birthplace, the explorers described the paradise they had found and provided navigational directions from Earth to Entropia Universe. Would their terrestrial counterparts find their way to this surrogate Earth and join in the exploration of a new reality?

Even as the intrepid adventurers from Calypso pondered the stupendous possibilities that had opened for them through their accidental arrival at the gates of paradise, figures appeared among the dunes. Cinnamon-skinned, henna-haired aboriginals in tapa loincloths and feathered headbands approached, and the new arrivals in Elysium shrank back, anxiously wondering if they would be greeted – or attacked.

One of the aboriginals snapped his fingers, and a spurting blue flame danced on his outstretched palm! He laughed with deep-throated jocularity at the surprise on the gaping faces of the visitors from the sea. With self-possessed dignity and pride, the magical islander bowed and gestured welcome to the strangers. Then, he thrust his flame-sheathed hand forward, and large, flat rocks materialized out of thin air, laying down a flagstone walkway before the new arrivals as if summoned by a jinni.

The voyagers stared agog, and one gasped in amazement, "What next?"

"That's what we should call this place," another replied, testing with one boot the solidity of the walkway conjured out of emptiness. "Next Island."

As if into a dream, on legs of air, they advanced over the enchanted flagstones toward their smiling hosts. Several of the soaked travelers gazed ahead, beyond fan palms and mangroves, and blinked hard at the sight of a jeep bouncing between dunes. Exchanging glances of incredulity, they confirmed they had shared a glimpse of what looked like General George Patton and his driver!


Were they immersed in a group hallucination? Had these masters of illusion disguised as islanders mesmerized the whole flight crew? Or was there a deeper mystery unfolding here in this wondrous world parallel to all that the voyagers had previously believed to be true? Soon, they knew, they would confront the truth, and fear mixed with wonder and became awe as the first visitors from Calypso realized that the saga of Next Island was just beginning.

Their urgent message to Earth eventually would bring others to join them in this daunting exploration of a realm whose promise and enigma surely would redefine the word 'new.' The possibilities opening into a tropical Eden of wormholes and time travel could not be imagined – only experienced. Will you join the pioneers on this unearthly Earth? Can you handle yourself where magic is reality and reality a paradise?

Historian and scribe, I can only record what happens – while you alone must live the adventure.
Next Island Media
[
edit
]
Client Loader
[
edit
]
Wireframe and textured version of a bikini girl NPC.[17]

Wireframe, basic shader and textured render of "Charmander" / "Chimera".[17]
Preview Screenshots
[
edit
]
Earlier screenshots
[
edit
]
PowerPoint Presentation
[
edit
]
The slides from a presentation addressing potential NI investors has been removed on request by NI management. It was not meant for going public, please don't re-upload it. --Tass 17:47, 29 March 2012 (BST)
Preview Videos
[
edit
]
* New

Next Island Trailer
Next Island Peek Preview Party




Next Island Trailer


You know of other videos that should be on the wiki? Please leave a note in this tread: Videos to wikify!
Next Island Trailer
Next Island Preview Paradise




Next Island Preview Ice Age
Next Island Preview Amazon




Next Island in the media
[
edit
]
Copy of an Email introducing Next Island on entropiaforum.com
Online Tropical Destination Next Island Ushers in the Next Generation of Virtual World Entrepreneurism and Time Travel Adventure on prnewswire.com
footage from the Next Island Launch Party on youtube.com
more footage from the Next Island Launch Party on youtube.com
Post to launch virtual world video game article on 27east.com
David Post interviewed by ABCNews Next Island CEO David Post about Next Island on ABCNews.com
No Laughing Matter, a New World – Next Island Article on Transmedia Design.com
Post to launch virtual world video game Article on Next Island - January 2, 2010 - Southampton News
Hamptons Gossip to go Virtual -- article on exploreli.com