Outback Area 41
From EntropiaPlanets Wiki - Entropia Universe Guides Wiki Info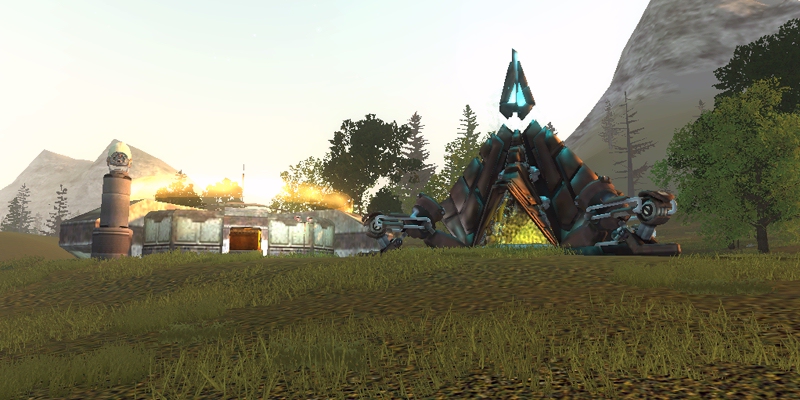 GENERAL INFORMATION
[
edit
]
| | |
| --- | --- |
| Hunting Tax | 4% |
| Mining Tax | 4% |

If you are looking for a perfect spot to finish the Iron Challenge: 100 Argonaut or Iron Challenge: 100 Merp and would like to do some mining without beeing disturbed by mobs, then OLA 41 - New Switzerland is the perfect spot for you.
As you can see after VU 10 the LA has been split into 3 independent parts.

OLA 41 West - Max Density Argonauts, lowest Maturity

OLA 41 North - Max. Density Merps, lowest maturity (No other mobs! Natural Tezlapods have been removed with the last VU!)

OLA 41 East - Pure Mining LA !

ORES: Adomasit, Belkar, Blausarium, Caldorit, Copper, Cumbritz, Erdorium, Gazzurdit, Gold, Lysterium, Narcanisium, Niksarium, Platinum, Redulit, Terrudit, Zinc
EN-MATTER: Acid Root, Alicenies, Angelic, Ares Head, Crude Oil, Garcen, Henren, Cubes, Solis, Paste
Good luck questing, mining and hunting and HOF HOF HOF!
LAND AREA DNA
[
edit
]
| Slot | Name | Numbers | Maturity |
| --- | --- | --- | --- |
| slot 1‎ | Merp‎ | - | Young to Old |
| slot 2‎ | Argonaut‎ | - | - |
| slot 3‎ | -‎ | - | - |
| slot 4‎ | -‎ | - | - |
| slot 5‎ | -‎ | - | - |
| slot 6‎ | -‎ | - | - |
LAND AREA NATURAL SPAWN
[
edit
]
| | Creature | Density | Maturity | Longitude | Latitude |
| --- | --- | --- | --- | --- | --- |
| 1‎ | -‎ | - | - | - | - |
| 2‎ | -‎ | - | - | - | - |
LAND AREA RESOURCES
[
edit
]
LAND AREA PROPERTIES
[
edit
]
| | Property | Type | Longitude | Latitude |
| --- | --- | --- | --- | --- |
| 1‎ | Shed‎ | Estate | - | - |
| 2‎ | Fertilizer Terminal‎ | Terminal | | |
| 3‎ | Revive Terminal‎ | Terminal | | |
| 4‎ | Land Area Marker‎ | | | |
| 5‎ | Repair Terminal‎ | Terminal | - | - |
| 6‎ | Trade Terminal‎ | Terminal | - | - |
Gallery
[
edit
]