EBN: Holy Hunkies!
From EntropiaPlanets Wiki - Entropia Universe Guides Wiki Info

07 July 2006
---
Original article
[
edit
]
" "
EBN: Holy Hunkies!
07 Jul 2006
EBN have just received the following picture from colonist Marcus Moody from somewhere deep in the outback. Just when we were starting to feel safe, our worst fears seem to have been realised as we see a group of delighted Feffoids dancing around what appears to be the Atrox Queen's Egg!!
Obviously the Feffoids got their hands on the egg while our brave colonists were fighting off the Queen.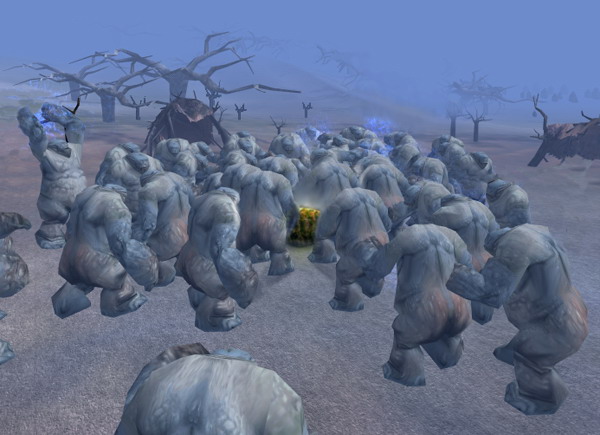 We always knew the Feffoids weren't our greatest friends, but now we know that they're out to make life as hard as possible for us. Are we going to let the dim witted Feffoids try to raise a new pet? Is there anybody out there ready to find the camp and destroy the egg?
Links, references, contributors, categories
[
edit
]